Contact/Blog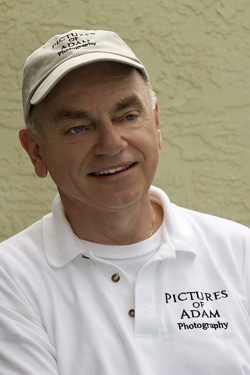 Bernd Reinhold
Born and raised in Berlin, Germany, a good part of my life was centered around left-brain activities like Electrical Engineering, in which I obtained a Masters degree. It was also my engineering work that brought me to South Florida, where I still live today.
As a boy I was already interested in photography. I started with a 6x9 roll film camera that my parents had given to me, and I developed films and prints in my own darkroom (our bathroom). Later I focused on film, video, and computer animation and created a number of short productions.
Over the years I realized that my passion lies in the capture and artistic display of the male physique, and I established Pictures Of Adam as the label for my activities. In the past few years I was fortunate to work with many very talented models who helped me improve my skills and finally allowed me to create the images that I dreamt of all my life.
For comments or questions you can contact me at bernd@picturesofadam.com, or call me at (561) 282-0539.
Models who would like to work with me, please inquire about details at models@picturesofadam.com.